Craftwork Brewery
We're a small idiosyncratic nano brewery in a love affair with Belgium. Our beers are brewed in small batches, using traditional brewing techniques, after which we patiently wait for them to mature to perfection in the warm room or in oak barrels.
Visit our brewery and tasting room, reminiscent of a cosy Brussels cafe circa 1900, where we serve beers on tap and by the bottle, and often have available 'special' beers that aren't always available at our stockists.
We also offer a variety of artisan specialities such as NZ small batch cheese platters (the perfect match for Belgian style beers), bread, our homemade vegan stew and other seasonal specials.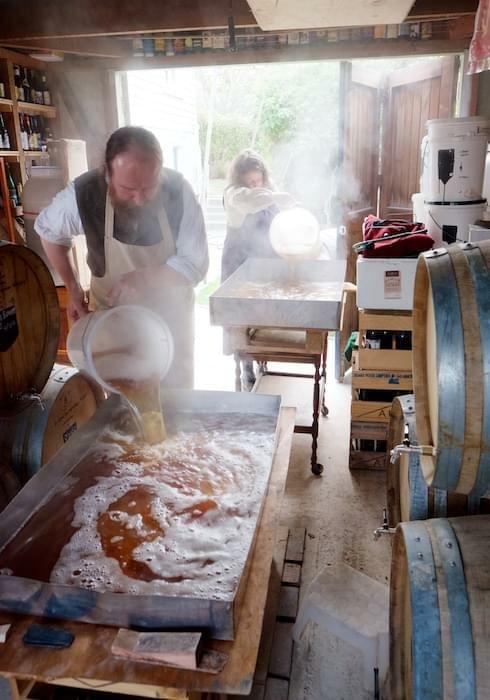 Our Journey
We began in 2014 with a 50 litre capacity, quickly growing to 200 litres. Since the move to our new premise in 2022, a brew day yields 500 litres.
Our friends, Jess and Simon at Rhyme and Reason Brewery in Wanaka, allowed us to purchase a 1200 l fermenter, so some of our "clean" beer can be brewed at their brewery. This allows us to concentrate on our barrel aged Sour beers, here in Harbour St.
Starting capacity in 2014

50 litres

Current capacity

500 litres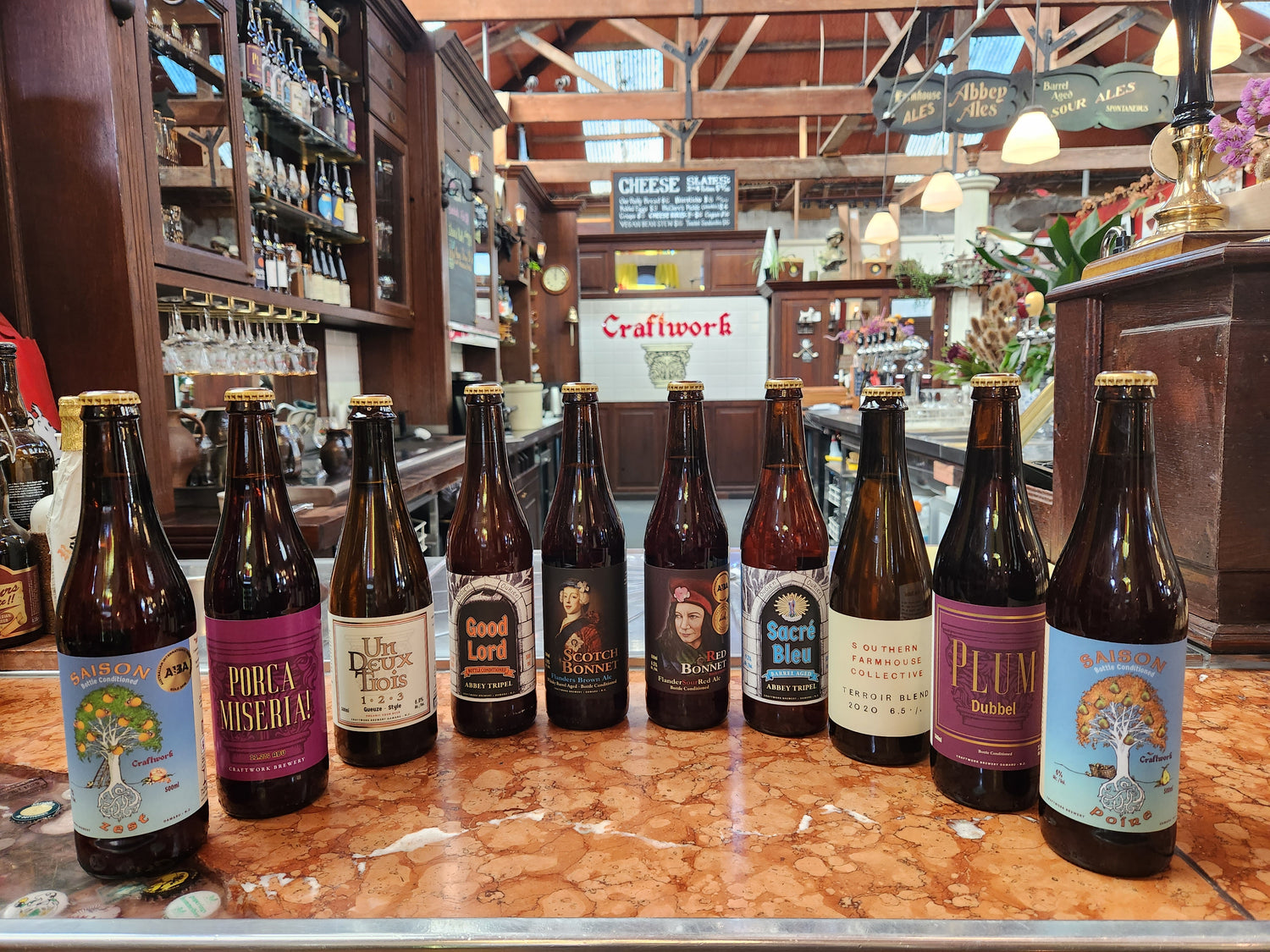 Our beers
All our beers are refermented in the bottle or keg, on live yeast. We have a wide variety of styles, albeit Belgian in influence, simply because we love Belgium, its quirky culture, beers and cuisine.
Enjoy your visit, Sante! Proost!
Discover our beers
Our brewers
In 2014, Michael O'Brien and Lee-Ann Scotti foolishly chose to ignore Richard Emerson's advice: "Don't go commercial!" They've been brewing, cleaning and administrating almost every day since.
"With both of us coming from an artisanal, "home spun" background, our love for tradition forms the perfect basis for our brewing partnership."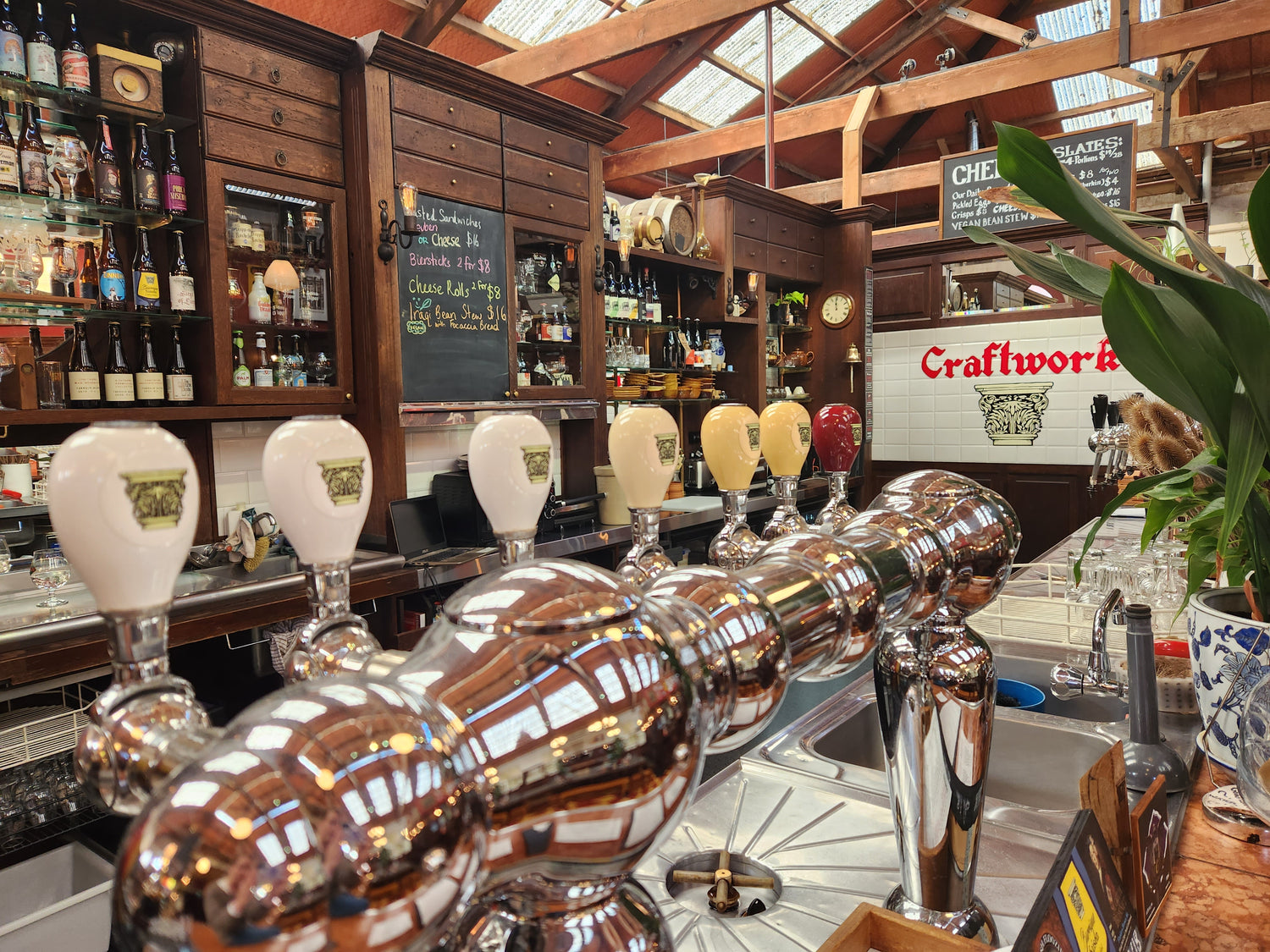 Brewery and Tasting Room
Enjoy our traditionally made beers, paired with artisan cheese, bread and seasonal specialties in our Brewery and Tasting Room in the heart of Oamaru.
We offer tasting trays for those who are keen to try a few different ones, and we have a shop for those sneaky take-aways too.
Visit us
Our stockists
You can find our beers in a few supermarkets in most cities, and also in the following stores:
95A Hanover Street
Centre City, Dunedin
(03) 477 4433
252 Forrest Hill Road
Forrest Hill, Auckland
(09) 449 0250
480 Broadway
Newmarket, Auckland
(09) 529 2286
15 Ellice Street
Basin Reserve, Wellington
(04) 385 6952
If you're interested in stocking our beer, contact our distributor:
22b Tyne Street
Christchurch 8011
(03) 348 8509